How Much Do You Really Need?
How Much Do You Really Need?
This is where I am living now. I found it on Airbnb Sublets.
It's been five months since I gave up my apartment and I've found a new place to explore. This week, I moved to Baltimore, Maryland. I am renting a room in a Bolton Hill townhouse. It is a lovely neighborhood. I will be here until the spring, maybe longer.
When I got back from drinking mai tais in Hawaii and visiting family in Florida, I stayed at my mom's house until I decided where I wanted to go next. I looked at several places in the area as I wanted to stay close to home for a while. I missed a lot of things I didn't think I would miss. Like being able to drive my own car to the store whenever I felt like it.
Before I left for Hawaii, I had two bins of clothing being stored at my mom's house, along with two bins of books. Now, I'm down to just one 20-gallon plastic bin that fits all the clothing I own. That's because when I came back, I took all the clothes I hadn't worn in the last six months and gave them to a charity that picks up bags of items from your home.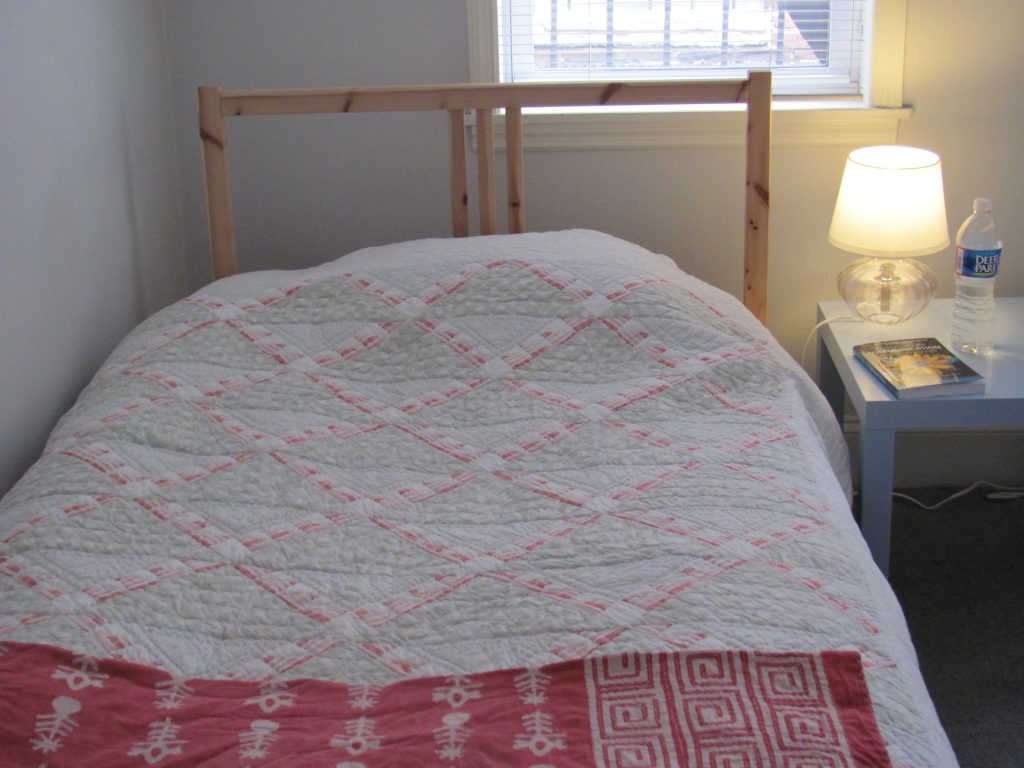 This is the room I'm staying in now.
In it is a bed, a nightstand, a mirror. There's a yoga mat on the other side of the room that you can't see. I have my own bathroom. There is wi-fi here but no desk, which forces me to go downstairs to the dining room table or out to one of the many neighborhood coffee shops to do my work. Yesterday, I wrote three blog posts and booked a speaking engagement while eating french toast and sushi at one of my favorite restaurant/cafes, XS. I love that I can walk there from where I'm staying.
It costs less than $500 to live here for a month.
Everything I own now fits into my car. (Plus, my car.)
I'm learning that the list of what I really need in life is very short. With my expenses way down, I can focus on paying debt and saving money for a trip abroad this year.
How much do you really need? If you downsized your living situation, would it help you reach other goals you have for your life?
The post How Much Do You Really Need? appeared first on Happy Black Woman.
---